The Frazer Government in the late 70s and early 80s created tax subsidies for screen producers- very generous tax subsides like the 10BA tax scheme which allowed film makers to tax deductions of up to 150% for eligible film productions- and formed a huge stimulus in film production in Australia (Burns & Eltham 2010,p.105). In layman's terms this meant free money to make films, guaranteed return on expenditure. Yes, thats right: FREE MONEY!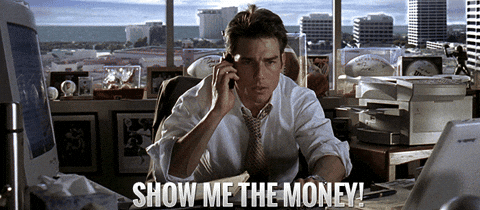 (On a side note- in the current political climate of budget deficit, austerity, constant cuts to Screen Australia, ABC and SBS, paired with global financial uncertainty- it seems unimaginable today that the government would be so plentiful in funding the film industry- like it does to other flailing industries such as the Steel, Mining, Banking or Automobile industry.)
What the intended result was an environment of improved financial infrastructure where private companies felt comfortable investing in what is in 'high risk, low profitability' industry (Burns & Eltham 2010, p.105). What we were given was films being made simply to make money, whether good or bad, and a genre all of its own was born: Ozploitation:
"Australian genre films were a lot of fun because they were legitimate genre movies. They were real genre films and they dealt, in a way like the Italians did, with the excess of genre, and that has been an influence on me." Quentin Tarantino
A plethora of films were produced – the finest of which you can see here. Of course, as most do, the good times did not last and the bubble burst, which saw an end to the golden age of Ozploitation films. And although initially the thought of a wave a B-Grade films might bring on the cultural cringe, Ozplotations has its fans- most notably Quentin Tarantino (Ryan 2010, p843-844). After viewing Mark Hartley's documentary Not Quite Hollywood: The Wild, Untold Story of Ozploitation! (2008), the evidence of influence of Ozploitation in Tarantino's films is clear.
There is an argument that Ozploitation is making a comeback with a resurgence of genre film in Australia, yet it is leaning on conventional Hollywood genre, as opposed to films projecting a national identity agenda (Ryan 2014, p.142). This perhaps highlights in my view the divide between the Australian government policy agenda with the film industry, and audience consumption practices (2014, p.146). Ryan argues that the establishment of a broad identity for distinctly Australian sub-genre cinema will provide the grounds for a more sustainable industry, and greater commercial success in both domestic and international audiences (2014,p.153).
I recommend a viewing of Not Quite Hollywood, as it forces a rethink of the criticism of Australiana in film, and suggests that there is maybe more value in Ozploitation cinema that one would initially contemplate. It brings forth the a critical re think of why Significant Australian Content requirements for funding has not been as successful as the architects of the policy would have liked. Personally the answer maybe in just producing content without the hindrance of forcing SAC into the films and letting it organically grow is the answer. Indigenization of film product like develop and content will become significantly Australian all on its own.
REFERENCES 
'Tarantino's Two Thumbs Up: Ozploitation and the Reframing of the Aussie Genre Film', 2009, Metro Magazine: Media & Education Magazine, no. 161.
Buckmaster, L 2016, 'Quentin Tarantion: Australian Films Had a Big Influence on My Career,' The Guardian, 15th January, viewed January 20th, http://www.theguardian.com/film/2016/jan/15/quentin-tarantino-australian-films-had-a-big-influence-on-my-career
Burns, A and Eltham, B "Boom and Bust in Australian Screen Policy: 10BA, the Film Finance Corporation and Hollywood's 'race to the bottom'". Media International Australia. August 2010, No. 136, p 103-118.
Martin, A 2010, 'Ozploitaiton compared to what? A challenge to contemporary Australian film studies', Studies in Australasian Cinema, vol.4, no.1, p.9-21.
Ryan, MD (2012) "A silver bullet for Australian cinema? Genre movies and the audience debate". Studies in Australasian Cinema. 6 (2) p 141-157.
Ryan, MD 2010, 'Towards an understanding of Australian genre cinema and entertainment: beyond the limitations of 'Ozploitation' discourse', Continuum: Journal of Media & Cultural Studies, vol.24, no.6, p.843-854.